Strong cyber security
Build and operate the app free from any cyber-security incident. SeaCat is a cyber-security platform created by experts, and it features all cyber-security and data privacy must-haves.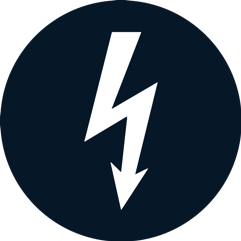 Fast deployment
SeaCat deployment is smooth and hassle-free. SeaCat increases your security level instantly, with no need for custom development.

Reasonable investment
Building a secure mobile application can be a tedious and costly journey. Get the best cyber-security protection for a fraction of the cost of in-house development. SeaCat is a cost-effective choice.

Reliable technology
SeaCat is used on tens of thousands of devices every day. We protect applications in telco, retail, healthcare, automotive and more.

Seamless user experience
Cyber-security should not come at the cost of the user experience. SeaCat requires no pesky configurations or procedures on the part of the user; SeaCat employs all modern cyber-security features, such as biometrical authorization, and hardware security modules.

Open platform
Build and operate your own applications freely, without a vendor lock, or any limitations. SeaCat is the cyber-security platform that allows you to benefit from the latest cyber-security advances while you are focused on functions of your application.