TeskaLabs at the ETSI 1st C-V2X Plugtest
ETSI, in partnership with 5GAA, has organized the 1st C-V2X Plugtests interoperability events for C-V2X using mobile communication technology for direct communication between vehicles, from vehicle to pedestrian and from vehicle to infrastructure. This event was hosted by DEKRA, from 02 to 06 December in Malaga, Spain.
After a succesfull ETSI C-ITS Security plugtest at November 2019, TeskaLabs participated at this plugtest to validate its security technologies for C-V2X.
Cellular V2X (aka C-V2X) is a new 3GPP standard to achieve the requirements of vehicle-to-anything (V2X) communication over the cellular network. C-V2X is an alternative to ITS-G5 (based on 802.11p aka "Wifi"), the ETSI/IEEE specified standard for V2V and other forms of V2X communications. C-V2X uses 4G LTE or 5G mobile cellular connectivity to send and receive messages from a vehicle to other vehicles, pedestrians or to fixed objects such as traffic lights in its surroundings.
The next C-V2X Plugtests event is planned for H2 2020.
PKI for C-V2X
TeskaLabs participated on the plugtest with its cyber security technology SeaCat PKI, supporting our partner company Crypta Labs. SeaCat PKI for C-V2X conforms to ESTI standards TS 103 097 v1.3.1 and ETSI TS 102 941 v1.3.1, which provides functions of the central infrastructure (or PKI) such as Root Certification Authority, Enrolment Authority and Authorization Authority. We also provide the reference implementation of the C-ITS Security for onboard units (OBU), road-side units (RSU) and other ITS-S such as back office applications.
Links
Are you interested in security for connected vehicles? Visit this page
You Might Be Interested in Reading These Articles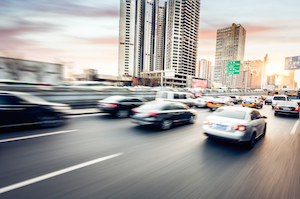 What seems to be a Sci-Fi movie with "talking" vehicles and "flying" machines has now become a reality. Automotive companies, seeing huge opportunity and wanting to entice their customers, are rushing to produce more car features so drivers can avoid traffic congestion, plan the next route, check the status of the car, find an available parking space, request for road assistance, or notify friends/family members/business contacts of news.
Published on May 10, 2016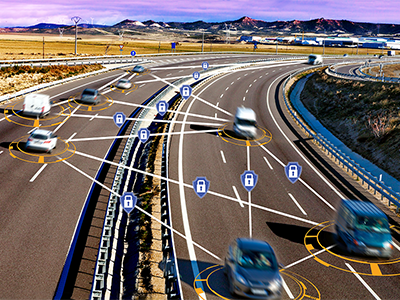 In many respects, today's motor vehicles function as connected devices. With this in consideration, joint EU initiatives have broadened the impact of Cooperative Intelligent Transport Systems (C-ITS) to include more expanded connections, including road infrastructure. This enhanced connectivity is expected to result in significant improvements to both road safety and traffic efficiency.
press automotive c-its v2x security

Published on June 15, 2021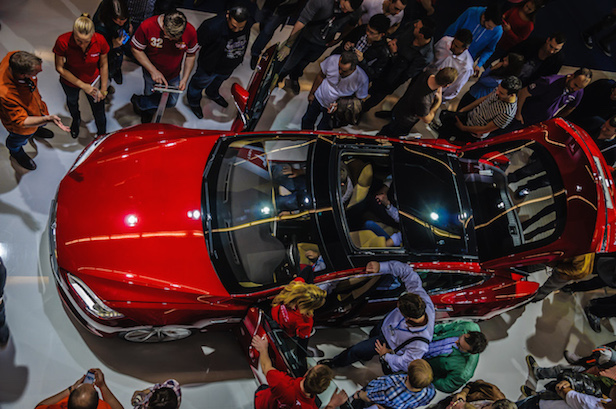 The automotive industry recently witnessed several cases of cyber-hacking that made driving connected cars dangerous if not impossible. Companies like Jeep, Volkswagen, and Tesla all have recently dealt with cases of hackers taking over cars and stopping them while the cars were in use as well as stealing customers' Social Security numbers, financial details, and other sensitive information.
Published on April 04, 2017
---