TeskaLabs Annual Report 2017
TeskaLabs was very successful in 2017. Let's start with numbers: TeskaLabs made a gross profit of $254,091 with before-tax earnings of $69,059. The company had positive cashflow in each month of the financial year 2017. The average monthly growth of revenues is awesome at 18%. At the same time, the company has been constantly investing a large portion of its profit into growth activities, such as the development of new products and their introduction to the market. Throughout the year, TeskaLabs supplied its products and services to more than 20 customers, including clients from UAE and Australia.
Note: 2017 is the fourth year of TeskaLabs' operation and the financial year of TeskaLabs ends in February.
The most successful product of TeskaLabs in 2017 proved to be the Black Swan stream processor, which we deployed into the environment of a national mobile carrier where it now processes billions of transactions and monitors millions of mobile devices. This product is continuously being developed in close cooperation with the great people from Liberty Aces.
The Black Swan technology also supports our fresh surveillance service ITGuard, which has already helped its first customers. Our current focus, TurboCat.io, addresses the need for de-identification of sensitive personal data. It is GDPR-related product. In 2017, we also launched CatVision.io - a remote access for mobile applications. We launched this product for our new go-to market and it is SaaS.
We also pushed our historical technology, SeaCat, and we have gradually validated its commercial potential. The latest news is that SeaCat has succeeded in the tender for the pilot project C-Roads (an EU initiative), which is involves the implementation of so-called road infrastructure and will now be piloted for a selection of Czech highways and cars as well.
In general, we are taking advantage of the synergy produced by our technologies so that our work returns to us on multiple fronts, and so that we can gain an edge over other players in the market. Of course, this approach has its downside, and that is the sort of turbulence of the team that results. However, I have learned that we can exploit open market opportunities, which results in a larger product portfolio at TeskaLabs today.
I have to praise Pavel, our sales rep. He has managed to achieve a difficult goal: learning to sell high-tech software products. With his assistance thus far, TeskaLabs has excelled in our mission and we are continuing to grow. The success rate of our signed deals has risen from 8% in 2016 to 15% in 2017. Pavel is now focusing on the UK market, where we are still seeing tremendous potential and where we have received very good results. TeskaLabs' sales target for the next financial year (2018) is $500,000 in revenue.
Our current challenge is - as usual for this phase - growth. This means we need to find smart people and convince them to join us. Throughout the year, we have expanded our office in Prague and we are hiring. Premek and Honza have already joined us and we are continuing to find more team members. If you know some smart coders who are interested in Python, C, high-performance networking, data analysis stream, some machine learning, ElasticSearch, AngularJS, mobile technology, and cybersecurity, send them my way!
With regards to our results and current organic growth, TeskaLabs is now at the optimal point for fundraising. I'm considering that TeskaLabs will emit new shares. Together with Loan Notes, there is a 20% equity offer in the form of a $2 million late seed round. Ping me back.
Finally, I would like to thank our customers who have allowed us to live this little miracle, and also people from Innovate UK. Thanks to their providence, we are able to significantly improve our products.
We continue to be adventurous, creative, and honest.
Thank you a lot,
Ales Teska
You Might Be Interested in Reading These Articles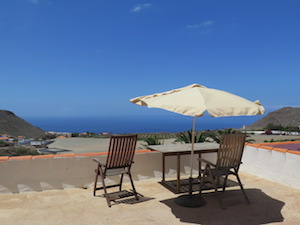 I would like to share with you an exciting experience that we at TeskaLabs recently had. I founded TeskaLabs three years ago, as a startup focusing on building communication and security technologies for connected products such as mobile applications and IoT devices. Over that time, my team and I have witnessed so much. We've been a part of the TechStars program in London and worked closely with eKasa, who have tested our business and technology to its limits.
Published on July 22, 2017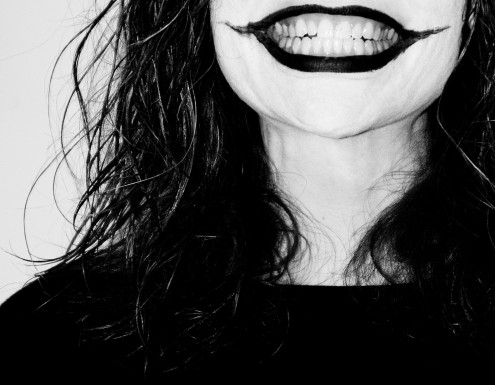 Mobile app startup companies are notorious for cutting corners. One of the first things that is cut is security. After all, they have the big guys like Comcast, AT&T, and Verizon to protect mobile users, right? Wrong! All the way down the line. TechCrunch's article about security for mobile devices is an interesting theory on the state of security on the Internet. Although, they do hit the mark in the article about how companies fix the problem after the fact of the security breach.
Published on January 13, 2015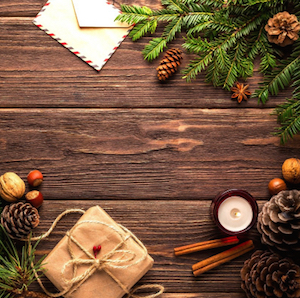 As we approach the end of the year, we thought it would be fitting to look back and highlight the moments, people, and things that mattered most to us. Here is the A to Z of TeskaLab in 2016.
Published on December 23, 2016
---