How Productive Is a Company Retreat to Tenerife for Startups?
I would like to share with you an exciting experience that we at TeskaLabs recently had. I founded TeskaLabs three years ago, as a startup focusing on building communication and security technologies for connected products such as mobile applications and IoT devices. Over that time, my team and I have witnessed so much. We've been a part of the TechStars program in London and worked closely with eKasa customers, who have tested our business and technology to its limits. 2016 was a key year for TeskaLabs because we fine-tuned our business model and managed to bring the company into profit for the first time. Over the first quarter of this year, we've also had a positive cash flow, and the months ahead look very promising indeed.
However, getting to where we are today has been very hard work. It's involved 24/7 commitment to the business on my part, without any leave and working many weekends. Most of the staff were regularly working 16-hour days, so the entire TeskaLabs team was close to burning out completely. In addition, we also planned to introduce a new product that extends our core technology and further accelerates our growth- which means a whole lot more work on top of our usual responsibilities.
Luckily, though, a fantastic opportunity came our way. Two years ago, we were part of StartupYard's startup accelerator program, and they very kindly put our name forward to go on a team retreat in Tenerife, organized and hosted by the Wolfhouse. On paper, it looked like a crazy idea- after all, we had a product to launch. However, our team has always possessed a nature that encourages us to do things that aren't exactly "typical". Everything synced up, so we quickly made a decision - let's launch our new product from Tenerife!
Organizing the event itself was relatively easy since Tenerife is just a five-hour flight from Prague. For those of you wondering just where Tenerife is, it's the largest of the Canary Islands, which are about 100km west of Africa, in the Atlantic Ocean. They are within the subtropics, so the temperature is usually around 27 degrees. Since it's an island, the difference between summer and winter is minimal, especially compared to Central Europe. What's more, Tenerife is part of Spain, and therefore in the EU, so there was no trouble getting our team out there to work. Sunshine, here we come!
Upon arrival at Wolfhouse, we found ourselves in a gorgeous villa specially designed for company retreats.
Our days were organized around focused workshops on marketing, web presentation, documentation, onboarding processes, legal matters, and other areas that we needed to draw on for the product launch. In between all that, there was plenty of time for swimming in the pool, barbequing, hosting teleconferences from under a parasol, a board meeting on a rubber duck in the swimming pool (yes, really!), a trip into the mountains, paddling in the ocean, and partying the night away at local beach clubs.
Quite simply, I have never experienced such efficient teamwork in my life. During the week we spent at Wolfhouse, we completed a project that would have taken three months. On top of that, we still found time to rest and had plenty of fun too!
I admit, I'm writing this article the day after we got back to Prague, and as such, I'm still full of the excitement that fueled our Tenerife adventure. But on reflection, I still think that if you want to achieve something big, you need to be willing to throw yourself into challenges like this. Our team retreat to Tenerife was an amazing investment that paid for itself before we'd even left the island. Plenty of companies never go on a retreat like this, and they are always left behind when it comes to the secret of how to be super-productive.
A team retreat can be any company's secret weapon, too!
I would like to thank Martin and Iria from the Wolfhouse for organizing a perfect retreat for our team. They went above and beyond our expectations, and we'll certainly be back soon. The only question is whether we'll stay for two weeks instead of one next time!
If you decide to try Wolfhouse, then make sure you tell Martin that you learned about them through this article.
If you wonder what product we launched in WolfHouse, it is CatVision.io - a screen sharing, remote control and remote access technology for mobile applications. Please give it a try and let us know if you like it or not.
#StayWolf & #GiveFirst.
You Might Be Interested in Reading These Articles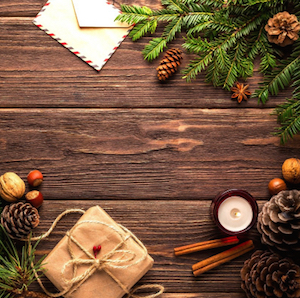 As we approach the end of the year, we thought it would be fitting to look back and highlight the moments, people, and things that mattered most to us. Here is the A to Z of TeskaLab in 2016.
Published on December 23, 2016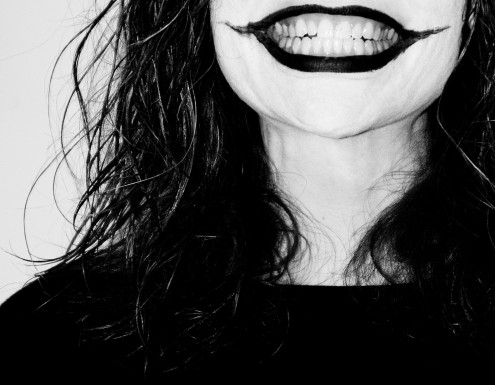 Mobile app startup companies are notorious for cutting corners. One of the first things that is cut is security. After all, they have the big guys like Comcast, AT&T, and Verizon to protect mobile users, right? Wrong! All the way down the line. TechCrunch's article about security for mobile devices is an interesting theory on the state of security on the Internet. Although, they do hit the mark in the article about how companies fix the problem after the fact of the security breach.
Published on January 13, 2015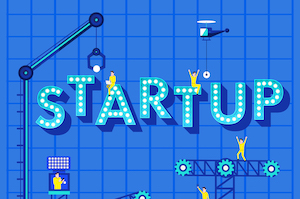 TeskaLabs was very successful in 2017. Let's start with numbers: TeskaLabs made a gross profit of $254,091 with before-tax earnings of $69,059. The company had positive cashflow in each month of the financial year 2017.
Published on March 16, 2018
---