How Azure Helps Our Startup - The Perk of Being a Microsoft Bizspark Plus Member
Large companies such as GE, 3M, NBC, Generali, Volvo, Honeywell have used Microsoft Azure cloud platform to deploy new solutions and launched new services for their employees and customers.
Azure is not only for the big boys. Startups also need to get their core business off the ground and deploy intelligent solutions with little investment in the IT infrastructure. They need to deliver products to their customers as quick as possible, and they need Azure for this even more than the big companies do.
Microsoft supported innovation and established the Microsoft Bizspark for these young startups believing that these young startups can make it big someday and become their future customers. Microsoft Bizspark is a 3-year program of free access to Microsoft cloud services, software (office, development and test tools, etc.), training classes and support. Microsoft works with top accelerators and incubators including world-class brands like Techstars, YCombinator, 500startups and Seedcamp to enroll their startups to MS Bizspark (Regular or Plus tier).
We were a little doubtful when we first heard about MS Bizspark. We thought that perhaps it is another marketing trick being played by the big corporation against us, giving away software and services we might not need.
If you are an early-stage startup, then it may not be possible for you to invest much money to build a top notch data center and buy expensive enterprise software licenses. However, you still need a reliable IT infrastructure because you are, after all, a B2B company who needs to have a good customer service. For this purpose, you will surely need access to the typical enterprise software and provide your customers with a high-quality support.
When we deployed our SeaCat Mobile Secure Gateways to the cloud as part of a customer deployment and ran into a few serious problems, we realized the real tangible benefits offered by Azure.
What we like about Azure and how it helps our business
WIDE GEOGRAPHICAL COVERAGE
The majority of our customers operate their businesses around the world, and it's crucial to have our Gateways 'close', in term of network distance, to their servers. One of our customers hosts their servers in Hong Kong. At the time, our primary cloud data centers are in Europe and America, and we observed a networking latency of 340 ms in this particular case. This is certainly unacceptable for interactive mobile apps.
MS Azure has its cloud infrastructure in Hong Kong, and we deployed a new gateway for this customer there. In this way, we achieved remarkable results because the latency dropped to only 5 ms which means we had more than 90% improvement in performance. This big problem is solved in less than an hour.
Now, we are an early-stage startup, and we don't have one professional data center. Instead, we have a dozen of them (MS Azure) across the globe. On top of that, we have a lot of FREE money from Microsoft to spend on Azure services. Our IT infrastructure problem is solved. We proudly match even bigger companies in this regard.
ACCESS TO EXPENSIVE ENTERPRISE SOFTWARE
A major challenge that we faced in the past while delivering solutions to large enterprises was that we struggle to integrate with large enterprise systems such as Active Directory, Oracle Database, SAP, MS Sharepoint, etc. These software are not affordable for an early-stage startup. However, we needed to integrate our security solution to these enterprise systems and test those integrations.
MS Bizspark and Azure's marketplace gives us a solution with a few simple clicks. We simply select the enterprise software, already pre-configured and ready-to-use, from the marketplace, spin off the infrastructure and Voila, we are good to go in a matter of minutes. For the enterprise customers, this is very professional.
Utilizing the Azure marketplace of many major enterprise software for FREE removed a significant pain point from our delivery process. Without Azure, it would have been problematic for us to properly install every enterprise and super-costly to gain access to all those software.
ACCESS TO MS VISUAL STUDIO
The nature of our work is to develop, deploy and test solutions for different mobile platforms. This requires us to switch from one Integrated Development Environment (IDE) to another. For Microsoft platforms, we planned to use MS Visual Studio. Before Azure, we didn't have MS Visual Studio.
With Azure, we can access it via Remote Desktop from our computer because Azure has MS Visual Studio running on the cloud.
INTUITIVE USER INTERFACE
Using Microsoft Azure is super easy thanks to the intuitive user interface. There is a step by step wizard to install the Virtual machines in Azure. Our developers like that they can group different resources like the virtual machines, network interfaces, and IP addresses. Another great thing about MS Azure is that they can control individual resource groups via a simple user manager. They can easily find the help and support control. On top of it all, they can choose among a variety of themes: light and shiny for a daylight use or dark and cozy for the time you play around on Azure during lonely nights. All these features are helpful for developers who have too much code to write and so much time spending by the computer. The user-friendly interface and optimization can pave the way to develop and deploy solutions very quickly.
SUPPORT FROM AZURE AND BIZSPARK
Azure virtual staff reacts very quickly to our requests. The team (Stephanie Georgiou and Raya Yunakova) that runs the UK's Bizspark program is always available when you need help. They organize workshops to help startups get more out of Azure and provide support via emails/calls. (I've personally bugged the UK's Bizspark team with a lot of questions, some of which are unrelated to the program and still got responses from them.)
From our experience so far with MS Bizspark and Azure, we can say that this is a real deal.
Here are Stephanie Georgiou and Raya Yunakova from MS UK Bizspark.
Note: Except for the fact that we are a member of Microsoft's BizSpark Plus program, Microsoft doesn't pay us or upgrade our services in exchange for us writing this article.
How does Bizspark/Azure help your startup? We'd like to hear about it. Contact us www.teskalabs.com/contact.
You Might Be Interested in Reading These Articles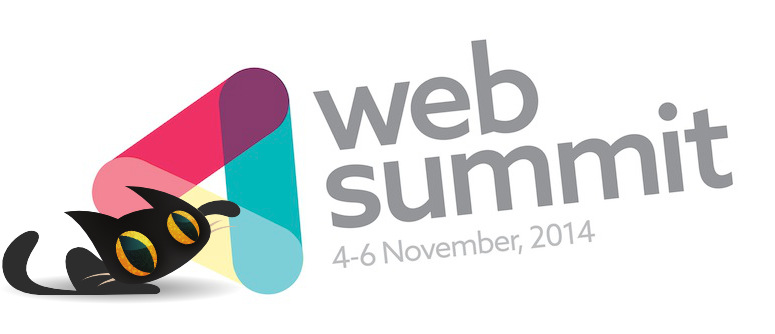 We are very excited to be at the world's largest startup event and one of the coolest tech conferences this coming November in Dublin. SeaCat was chosen by the Summit's Alpha programme together with other highly promising startups to exhibit for free.
Published on October 03, 2014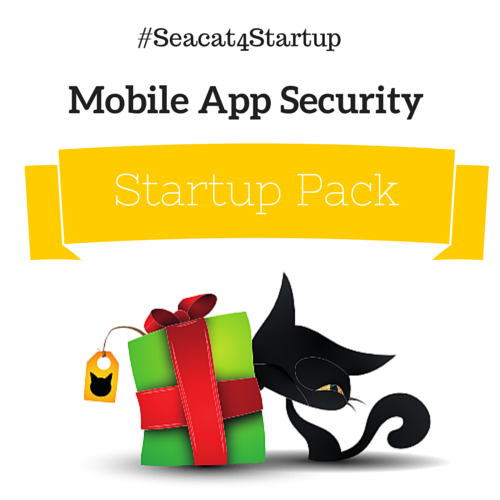 Hello Startups! The thing is that,like us, you are participating in one of the most dynamic growing fields right now. You're ready to build mobile applications for hundreds and thousands of users, extends the business capabilities to your clients and business partners, creating more business opportunities for them and for yourselves. But delivering an app, even if it is top-notch, state-of-the-art with full business features,is simply not enough. Your app will become untrustworthy the instant it is compromised by the ever-growing security threats and attacks.
Published on December 20, 2014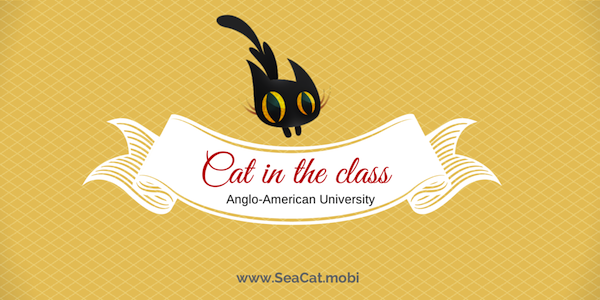 We are very happy to be part of the classroom experience for the students at Anglo-American University, the oldest private university in the Czech Republic. Final-year and visiting students taking Strategic Marketing and Planning course taught by professor Chris Shallow will work a class project offered by SeaCat.
Published on October 25, 2014
---