80% of Androids Are Vulnerable to Linux TCP Flaw. But I Don't Care!
Researchers from the University of California, Riverside, and the U.S. Army Research Laboratory have found an off-path TCP vulnerability[[1] that affects more than 80% of Android mobile devices. Unlike a Man-in-The-Middle attack, you don't need to be in the middle of the communication to get hacked - all attackers need to know is who you communicate with.
The vulnerability has already existed for over four years. Attacks which exploit this vulnerability have a remarkably high successful rate, between 88% and 97%, and it can take less than a minute to complete. While you might not be interested in the technical details, you should know such attack can prevent you from communicating with the server using HTTPS protocol. Attackers can completely alter the data by manipulating all responses and requests in HTTP connections.
You also want to know that the majority of Android devices will never be updated. The vulnerability remains active for years. Based on Google Play statistics[[2], more than 65% of active Android operating systems are older than two years, and more than 22% of active Android operating systems are older than three years).
It only takes one vulnerable party to trigger a successful attack and prevent server operators from doing anything about it. The vulnerability remains in the system without requiring any interaction from the users. What a perfect attack method - no user activity is necessary as opposed to a Man-in-The-Middle attack. You can't fix this security issue without updating your mobile device. The attackers only need to choose their victims.
Bad news for all application operators and providers.
Is there a solution that can fix this issue and relieve the worry about the security and availability of mobile applications? Of course, there is.
First of all, HTTP protocol is dying, as it should be. If you are serious about the mobile app that you're owning or developing, you should not use HTTP protocol, and instead, implement HTTPS. But that's easier said than done. Configuring HTTPS properly is not a trivial task. You don't think so? Look at how many mobile apps, including ones with millions of active users, that don't have a proper validation mechanism of server certificates.
Even if you avoid HTTP protocol, and you implement HTTPS by-the-book, you are still at risk of not being able to communicate with the server due to this TCP flaw.
Software Defined Network (SDN) to the rescue
There is a workaround[3], but it applies only to the server side of the connection while leaving the client side vulnerable. One vulnerable component is enough for attackers. The only way to deal with the vulnerability at the mobile operating system side is to use a "higher network logic" to completely bypass the fragile network connection. There is a name for this solution - Software Defined Network (SDN). SDN should be appended to your application to enable advanced control over the connection without root access to the operating system.
The right SDN technology is smarter than your standard connection. Typically, an application is fully reliant on the operating system to control the hardware of the phone. The operating system negotiates the connection via a network driver. If the vulnerability is in the operating system core or in the network driver (as in this specific case), you cannot recover from the error. Your application remains stuck in this broken network state.
However, with additional network logic- that is, SDN logic- you can detect network problems and respond promptly. SDN only closes the stuck/broken connection, and immediately opens a new one without the users even notice it. Thanks to SDN functionalities, your mobile apps can then quickly recover.
To sum it up, I don't care about this TCP vulnerability. I don't use HTTP. I use SDN to handle and secure all network requests. Disconnection on the lower level is not something that makes me go crazy.
I don't care because I'm prepared. Waiting for Android to be fully safe is a waste of time.
If you have any question, contact us.
Reference
You Might Be Interested in Reading These Articles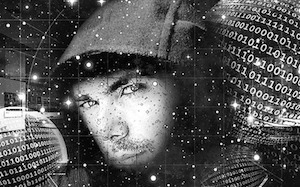 Mobile are everywhere nowadays and a central part of almost everyone's lives. In fact, we are using them for everything - both for personal and business purposes. From streaming media entertains us on our way to work, to chatting with friends and family, to sending emails at work - mobiles are now effectively computers on the go. According to a study from Cisco, we are using mobile access more and more. And this trend will continue well into the future.
Published on October 25, 2016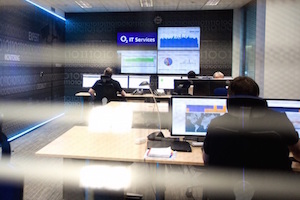 In 2016 the Czech government introduced a new law that required businesses to report their sales and provide Electronic Evidence of Sales (EET). This law calls for the adoption of a more modern point-of-sale system that enables businesses to meet regulatory requirements set forth under this law. During the next two years, the law will gradually impact more than three hundred thousand companies in the Czech Republic. O2, the largest integrated telecommunications provider in the Czech market, observed that many would need help complying with this law, maintaining data security and demanding excellent customer support.
Published on August 08, 2017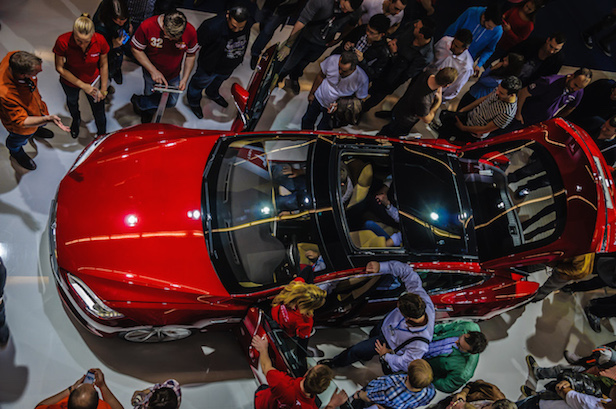 The automotive industry recently witnessed several cases of cyber-hacking that made driving connected cars dangerous if not impossible. Companies like Jeep, Volkswagen, and Tesla all have recently dealt with cases of hackers taking over cars and stopping them while the cars were in use as well as stealing customers' Social Security numbers, financial details, and other sensitive information.
Published on April 04, 2017
---