TeskaLabs Secures €337 K in Pre-Seed Funding
Prague and London, August 19, 2015
TeskaLabs, a hi-tech security startup founded in Prague, with operations in London, announced today, exclusively through Forbes.cz, that it has secured €337,000 in a pre-seed funding round, from a mix of private and institutional investors. TeskaLabs, which produces cutting edge enterprise-grade security for mobile and Internet of Things (IoT) applications, is backed by noted tech accelerators StartupYard Prague and Techstars London, and Credo Ventures, a European venture capital firm.
This round of financing will be employed to recruit top technical talent, and expand the company's research and development in Prague, as well as sales operations in London. Prague, the Central European home to two of the world's leading security software firms, Avast and AVG, has developed over the past decade into a worldwide leader in the field.
TeskaLabs was founded in 2014 by Ales Teska and Vladimira Teskova. The pair, both highly experienced in enterprise mobility and network operations, started TeskaLabs in response to their experiences with the internal security practices of large enterprises, particularly the challenges of staying up to date with a rapidly changing security environment. TeskaLabs provides an always up-to-date, plug and play security layer which can scale to even the largest of operations, operating on thousands of devices within a single company.
"The really key danger right now in the enterprise mobile and Internet of Things (IoT) security market is that the focus has been from the wrong angle, and existing solutions are difficult to adopt," said Ales Teska, CEO, TeskaLabs. "We take secured enterprise mobility to a new level with our robust, pervasive protection, active monitoring, and easy-to-implement solution so that organizations can go secure- and do it right now."
"This is the biggest funding round a company coming out of StartupYard has ever secured in such a short time after leaving the program," commented Cedric Maloux, Managing Director of StartupYard Accelerator. TeskaLabs attended the StartupYard program in spring this year.
"We invest in smart, innovative companies that show creative solutions and promising futures," said Max Kelly, Managing Director, Techstars London. "We are excited by TeskaLabs' vision, approach and its progress toward positioning itself as the leading provider of security solutions for mobile and IoT."
"We believe in the vision of Ales and his team, and we're happy to back them," said Ondrej Bartos, Partner at Credo Ventures. "In the emerging field of IoT, we believe security will be of increasing importance, and we are keen to work with TeskaLabs on delivering a solution for it."
Michal Pechoucek, Venture Partner of Credo Ventures, will join the company's newly formed Advisory Board. "I have long been an advocate for modern security protection that evolves with the threat landscape," commented Michal Pechoucek. "I am honored to serve on the board and look forward to working with TeskaLabs and its industry partners to continue building advanced security solutions for today's new and emerging threats."
About TeskaLabs
TeskaLabs provides Enterprise-grade Security Solutions for industrial, consumer mobile, and Internet of Things applications. With its robust and efficient plug-and-play security platform for any connected device, TeskaLabs offer an active, up-to-date security layer via software, hardware, and cloud products based on industry best practices. The company For more information, please visit www.teskalabs.com and follow @TeskaLabs on Twitter.
About StartupYard
StartupYard is a seed accelerator for technology startups. Its goal is to help companies build viable products, launch fast and successfully raise capital. It follows the philosophy, methodology, and standard of world-class accelerators such as Y Combinator or TechStars. StartupYard's efforts were awarded by membership in the Global Accelerator Network in June 2012, and it is a member of StartupYard Accelerator Consortium CeedTech. Since September 2011 StartupYard has accelerated 35 companies, out of which 4 have been acquired, 19 are still active, and 10 have raised investments for a total of 2.5 Million Euros.
About Techstars
Techstars is a global ecosystem that empowers entrepreneurs to bring new technologies to market wherever they choose to build their business. Techstars is a mentorship-driven seed stage investment program, running a three month long program in Austin (TX), Berlin (DE), Boston (MA), Boulder (CO), Cloud (San Antonio, TX), Chicago (IL), New York City (NY), Seattle (WA), and London (UK) once each year. Historically, Techstars companies go on to average more than $1.6M raised in outside capital after the program.
About Credo Ventures
Credo Ventures is a venture capital firm focused on early stage funding. Our mission is to identify and back interesting startups in Central Europe, support them in their business plans (including global expansion) and help them to achieve their objectives. We are focused on IT, Internet and Health.
###
Media contact:
Vladimira Teskova
Mobile: +44 (0) 7548 674986 (UK)
Email: vladimira.teskova@teskalabs.com
You Might Be Interested in Reading These Articles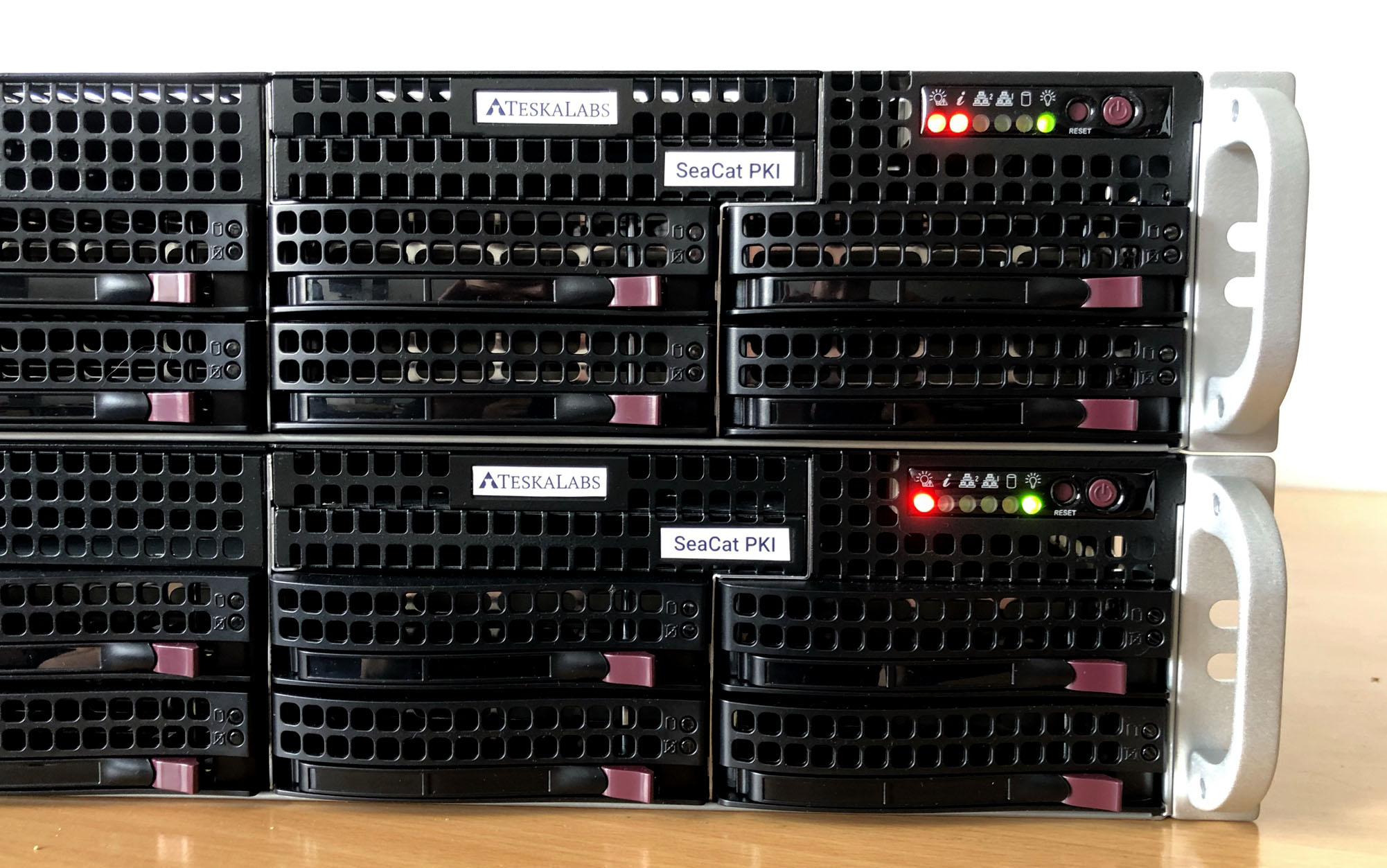 TeskaLabs delivers Seacat PKI, public key infrastructure security technology, for newly emerging nationwide C-ITS project in Czech Republic.
press automotive c-its v2x security

Published on August 25, 2021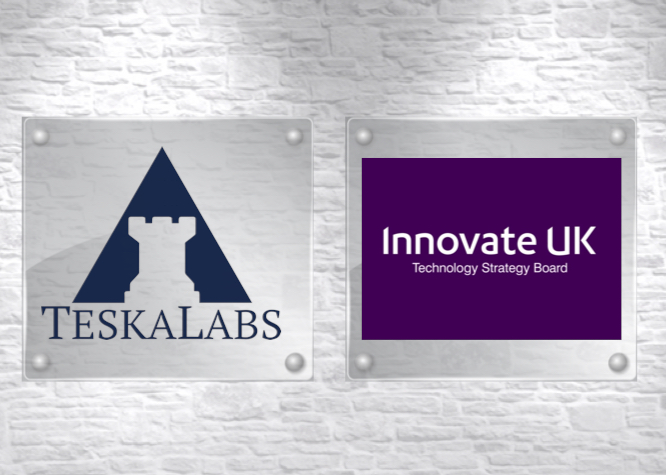 While every company is drawn to answering big questions and making new discoveries, not everyone is excited about how to get there: securing money for growth. Even with billions spent on business research and development around the world, there is considerable competition for funds.
Published on November 01, 2018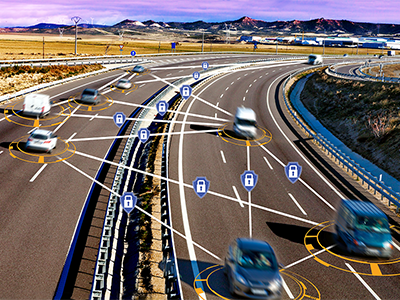 In many respects, today's motor vehicles function as connected devices. With this in consideration, joint EU initiatives have broadened the impact of Cooperative Intelligent Transport Systems (C-ITS) to include more expanded connections, including road infrastructure. This enhanced connectivity is expected to result in significant improvements to both road safety and traffic efficiency.
press automotive c-its v2x security

Published on June 15, 2021
---