TeskaLabs Join IDEALondon Innovation Center
Czech security startup has been courted by Cisco to join an elite group as part of London's Tech City Initiative
London - May 2, 2016 - TeskaLabs, a London and Prague based security startup, announced today that it has joined the IDEALondon program. The program, powered by Cisco, DJ Thomson and University College of London, will position TeskaLabs among the hottest startups in Europe's biggest technology hub.
TeskaLabs, the first Czech startup ever to get selected into Techstars' accelerator program, launched in early 2015 in Prague, through StartupYard, a leading Central European seed accelerator. Since the move to London last year to attend the Techstars program in London, the company had moved its headquarter to London and raised nearly 400,000 Euros in pre-seed capital. TeskaLabs were a finalist in the KPMG's Best British Mobile Startups 2016 competition.
IDEALondon is a venture championed by a worldwide technology giant, an international publisher and a leading research institution, bringing a mentor-driven program and tailored support to innovators, helping to grow the city's already vibrant startup community. It is a high-growth startup program located in Shoreditch, in the heart of London's Tech City. The Tech City initiative was launched by the UK's Prime Minister David Cameron to support the growth of the technology cluster in Central and East London, the third-largest in the world after San Francisco and New York. Major global brands active in the area include Amazon, BT, Cisco, Facebook, Google, Intel and Qualcomm.
"We're delighted that Teska Labs have joined IDEALondon - they ensure that IoT and Apps remain secure, something that's vital not just in Tech City, but throughout the UK and beyond," commented Carly Newman, Governing Board member of IDEALondon and Programme Director of UCL Digital Business Labs.
"We'd like to thank the judges from UCL, DC Thomson and Cisco for seeing our values and recognizing of the importance of mobile and IoT application security in this era where all things are connected." said Ales Teska, CEO, TeskaLabs. "We also want to give special thanks to Cisco for having selected us as a Cisco champion, sponsoring our presence in the program and onboarding us to become a Cisco Certified Partner. With Cisco as a partner, we will be able to serve our customers and respond to their highest security requirements."
Teams participating in this year's IDEALondon program are developing solutions that encompass analytics, business intelligence, marketing, healthcare, card payment, media, IoT and mobile/IoT application security. The teams are:
amBX: amBX is control software for the management of the new generation of digital and connected lighting. www.ambx.com - @ambx

Asset Mapping: Asset Mapping integrates IoT devices and operational management to create more efficient, responsive, intelligent buildings. www.assetmapping.com - @loveyourassets

Chew.tv: Chew's livestreaming community connects 20k DJs, producers & personalities in 130 countries with an audience in 190. www.chew.tv - @chewofficial

Curve: Curve unites everyday payments into a single card with an app to easily manage your money better. www.imaginecurve.com - @imaginecurve

EnergyDeck: EnergyDeck enables organisations to reduce costs, increase efficiency, and enhance occupant health and well-being. www.energydeck.com -@EnergyDeck

Health-Connected: RemindMeCare engages people with dementia through bespoke content based on what shaped their lives. www.health-connected.com - @RemindMeCare

Hyperglance: Hyperglance simplifies your IT estate into an intuitive, interactive, and cohesive system. www.hyperglance.com - @hyperglance

Hoxton Analytics: Hoxton Analytics has a novel in-store technology that can count and profile people accurately, based only on the shoes they wear. Hoxtonanalytics.com - @hoxtonanalytics

MishiPay: MishiPay's theft-proof scan & pay solution brings benefits of online shopping to physical stores. www.mishipay.com - @info_mishipay

Nwave: Nwave's is enabling IoT communications over distances of 10km with device battery life of 10 years. Nwave.io - @Nwave_News

Prospective: Prospective is an analytical engine enabling smart planning of smart cities. prospective.io

Reedsy: Reedsy is where authors and publishers work with the best publishing professionals. Reedsy.com - @ReedsyHQ

SoAmpli: SoAmpli is an Advocate Marketing Solution enabling advocates to power lead generation and boost sales. Soampli.com - @SoAmpli

TeskaLabs: Helping organizations build and operate mobile and IoT applications securely. www.teskalabs.com - @TeskaLabs

Trint: TRINT is a revolutionary new workflow tool using auto speech-to-text to create 100% accurate transcripts. Fast. Affordable. Magic. Trint.com - trinthq
About TeskaLabs
We, at TeskaLabs, believe that the digital world has to be safe without compromising on the security or user experience. Today, as enterprises move toward mobile and Internet of Things, we help them build and operate mobile and IoT applications securely. Our application security platform has the power to stop more than 95% of app-related cyberthreats. For more information, visit https://www.teskalabs.com and follow @TeskaLabs on Twitter.
About IDEALondon
IDEALondon is an Innovation and Digital Enterprise Alliance run by Cisco, DC Thomson and University College of London who share a common goal of driving UK innovation. Our mission is to champion a new generation of high-growth start-ups and help create the digital success stories of the future. For more information, visit http://www.idea-london.co.uk.
About University College London (UCL)
UCL is London's leading multidisciplinary university is a modern, outward-looking institution, committed to engaging with the major issues of our times. One of the world's leading multidisciplinary universities, having 29 Nobel prizewinners. UCL is among the world's top universities, as reflected in performance in a range of rankings and tables. We have a global reach and global vision. Almost two-thirds of our student body come from outside the UK, attracted from 150 countries around the globe.
###
Media contact:
Vladimira Teskova
Mobile: +44 (0) 7548 674986 (UK)
Email: vladimira.teskova@teskalabs.com
You Might Be Interested in Reading These Articles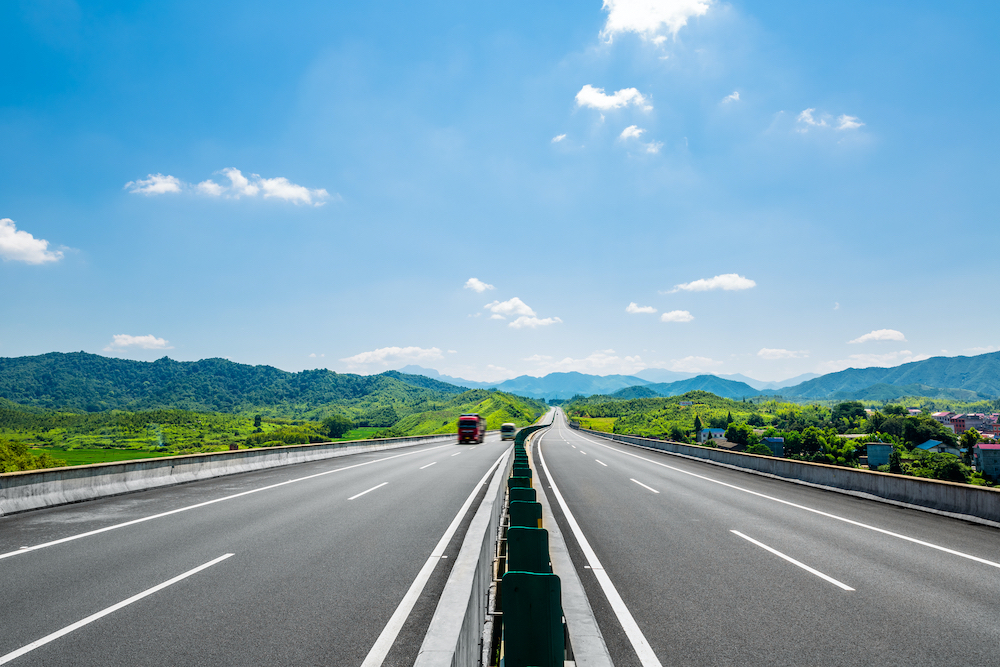 We are proud to announce that, TeskaLabs recently launched a cybersecurity solution – known as PKI – as a service for C-Roads pilot in Greece.
Published on January 15, 2022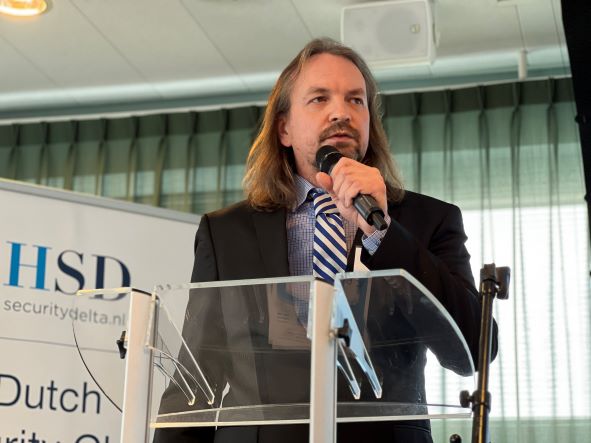 At the beginning of March, the founders of the TeskaLabs, Aleš Teska (CEO) and Vladimíra Tesková (COO), participated in a business mission to the Netherlands, the topic of which was cybersecurity. The agenda included meetings with representatives of companies, educational and research organizations, discussions and sharing of experience in the fight against cybercrime or a look behind the scenes of top Dutch government and private institutions.
Published on March 15, 2023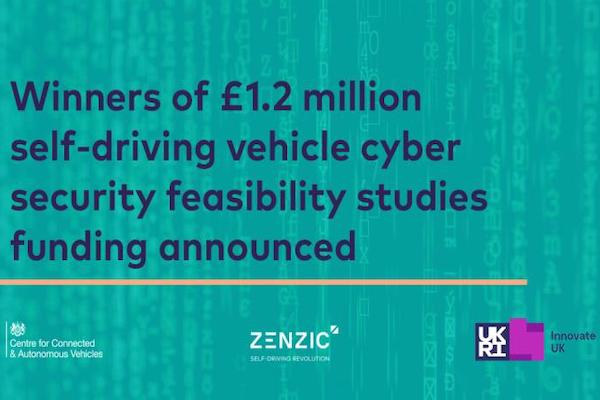 Zenzic announces consortium of Crypta Labs, IDIADA UK and TeskaLabs as winners of share of £1.2 million award for self-driving vehicle cyber security feasibility studies. The competition is part of the government's £100 million CAM Testbed UK Fund, supporting the Future of Mobility Grand Challenge.
Published on January 27, 2020
---