IoT Tech Expo Europe - A Spectacular Learning Experience
10th February 2016 was the day when Olympia exhibition center hosted the IoT Tech Expo Europe in London. The expo continued until 11th and remained open for both experts and fans of IoT and M2M.
The expo witnessed a high-caliber team. There were more than a hundred companies along with many speakers and attendants who came from all over the UK, Europe and even the United States to attend this expo and make it a success. The attendees got detailed info about the entire IoT / M2M industry.
The expo consisted of four stages:
Data and Security
Connected Industry
Smart Cities (Connected Living)
Developing
There was no fee to attend the developing stage but to be honest, it was parallel to the other paid stages- all being at a top-notch level. There was a chance to win 500£ in IoT Hackathon corner. The participant teams consisted of developers, technologists, makers, designers or visionaries who could collaborate and explore next generations of connected devices and solutions.
1. BROADEN YOUR HORIZON
The aim of this event was to break the ice and provoked you to increase your contacts. People talked about the ever evolving challenges and problems. The attendants were free to meet and greet each other and discuss their innovative and new approaches towards solving the issues.
The visit proved to be a very good and fascinating learning experience. I got to know about different types of IoT platforms. I also learned about software development which was prepared especially for M2M / IoT and came to know about many new technologies from the healthcare segment too. It was interesting to know about the internet problems of vendors and the way they tackled it and managed their devices from quite a distance while ensuring the confidentiality of the data too.
2. YOU CAN INTERACT WITH YOUR THINGS
There were fascinating polite robots and speaking to them was really intriguing. It was great to know about some important things about your smart bicycle while you are riding downhill.
While you attend a technology conference, you probably think you'll activate your analytic left brain. But surprisingly, it's the opposite. Your imaginary right brain is heavily at work, driving you into deep thoughts of prospective imagination - you imagine a revolution brought about by the Internet of Things.
You will see a remote controlled car stable on a sharply curved track. You will see that by communicating with physical components, the user experience was improved via virtual reality. An interesting fact is that smart sensors also find great applications in the companies. The companies can target their customers in a better way by using smart sensors to produce better body cream.
3. THERE IS NOT IoT WITHOUT SECURITY
Security was the main topic of most of my conversations. The standard solutions that I heard regularly were the Basic SSL/TLS, IP filtering, and default ZigBee security. It seems that everyone cares about the security of products regardless of its orientation, whether it be software or hardware it is no surprise at all.
However, despite all the "buzz" and everybody talking about it, there doesn't seem to be any significant improvements when it comes to security. IoT devices become more vulnerable, and no one really tries to secure them. The forefront of the Internet of Things is promotion and sales, not security.
Why is it so? Is it enough for the customers to know that security is a part of the solution but don't want to know how is it solved? Maybe. It is certainly up to the segment leaders to provide a solution for a satisfactory user security experience even if the users know nothing about security and do not explicitly request for it.
I heard interesting information from a CIO of the healthcare industry:
"Using our products depends on users trust. We are working with sensitive information, and keep data confidential represents the key factor in our growth."
He was definitely right. The health industries can adopt smart devices to monitor our health and send the data to doctors. Whereas, the construction industries can adopt smart devices to ensure that the cranes or other heavy machinery doesn't fall during gusty wind. This is just the beginning. Smart devices have turned out to be amazing in our protection and further frontiers are yet to arrive.
4. IT'S NOT THE TECHNOLOGY; IT'S THE PEOPLE
In general, it was evident that this newly rising ICT segment is full of enthusiastic, visionary and passionate people interested in the IoT/M2M world. They have innovative minds and can bring forth innovative approaches and solutions. The human brains involved in the segment are enormous. Companies and Investors have made a huge bet into this IoT segment, making IoT/M2M one of the fastest growing parts of ICT.
5. STANDARDIZATION
It is good news that security is not the only problem to solve. Another sticking point is the IoT/M2M standardization for a wider interoperability and better compatibility.
IoT will be integrated into every part of our lives whether we want it or not. The IoT sensors are already around us, and this trend doesn't seem to stop at all. For someone, it is scary to imagine that our decisions will be made automatically by a small piece of silicon. On the other hand, IoT devices will make our life better, feasible and comfortable - and if our data will be secured -- even peaceful.
It's worth saying that organizing such a large event is not a trivial task, and the organizer did a great job doing this.
Have an interesting story to share? We'd like to hear it. Contact us www.teskalabs.com/contact.
You Might Be Interested in Reading These Articles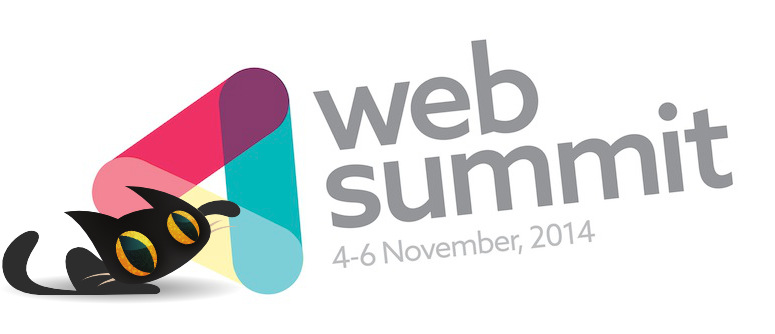 We are very excited to be at the world's largest startup event and one of the coolest tech conferences this coming November in Dublin. SeaCat was chosen by the Summit's Alpha programme together with other highly promising startups to exhibit for free.
Published on October 03, 2014
---