9 usefull basics to deal with the cybersecurity
When it comes to dealing with the modern business, cyber security is more than an afterthought. Poor security standards will cost you more than just business, too; it could cost your reputation, or even your ability to trade. If you would like to make sure that your firms' cyber security standards are up to date, here are some very important things to consider.
1. Update computers & create backups
First off, make sure that you take the time to work on all of your hardware within your office. Make sure that all of your computers are running up-to-date software and systems, and make sure that they have the right kind of systems installed to improve performance. If you are looking to help keep your staff safe, too, make sure that you carry out regular incremental backups. You might need to consider bringing in an IT professional to help you do that, with the benefits of doing so clear to see moving forward.
2. Improve physical security
You should also look to improve the physical security of your workplace. While it might mean having to bring in some kind of security staff to watch over your office, it's very much worthwhile doing so. Physical security can help to ward off anyone who might be considering trying to break in, and it will also help to make sure that you have added peace of mind after office hours. Also, make sure that you bring in more modern security implementations to know where the staff is, who has accessed what section of your office, and why they were in that area. The more knowledge you can know about an incident, the more likely it is that you can prevent problems.
3. Train Employees
While you might simply expect all of your employees to be fluent in cyber security standards, that is rarely – if ever – the case. It is upon you to make sure that you have senior staff train all staff in the best practice for any systems that you use. Make sure that staff isn't using easy passwords, that they are aware of potential phishing scams and that they always look to get some kind of sign-off from a senior staff member before committing to anything. This is very important and can help to avoid a staff member putting your business under pressure.
4. Limit Access
Don't just have an open doors policy for everyone in the workplace. Research from mobilesignalboosters.uk.com has shown that nowadays with the introduction of GDPR, firms must look after their data protection or risk fines. Make sure that certain parts of the IT system and your cloud, in particular, are limited to only senior access. Keep all sensitive and potentially dangerous information secured and ensure that only those with the highest levels of access can get to it. Vigilance is key if you wish to adhere to modern cyber security practice. If you would like to reduce the potential for cyber security failings, limit access as much as you can when and where needed.
5. Secure your Wi-Fi
Running with an unsecured Wi-Fi is asking for your business to fall under the gaze of a potential attacker. Instead of allowing this to happen, we suggest that you spend a bit more time looking to secure your Wi-Fi and avoid it from coming under threat. It might mean paying a bit more to secure your Wi-Fi, but the cost of a compromised and unsecured Wi-Fi will far outweigh even the most expensive services to help secure your Wi-Fi. Keep that in mind and you can help to avoid needless frustration.
6. Wake up to the insider threat
Sadly, many of the threats that your business might face may come from within. Take the time to evaluate all staff and find out what you can do to help know, as close as possible, what each staff member is doing at each moment when they are using your computer. From someone using data maliciously to someone making mistakes and causing cybersecurity threats to open up, it's important that you do not assume that any potential damage will have to come from the outside. Sometimes, the biggest threats might be part of your team: keep that in mind, without becoming overly paranoid about it.
7. Increase vigilance
The last thing that you can do with modern cybersecurity standards is to let them slip. Make sure that you do not become complacent and start increasing the number of checks carried out and the number of steps needed to obtain data. People might complain about red tape getting in the way of productivity, but no amount of easy working conditions is worth putting your data and your reputation at risk. Even if it seems harsh, increase vigilance and keep a closer eye on everyone who works within or for your business, even on a temporary basis.
8. Determine reporting structure
You also need to come up with a secure reporting structure, which is going to become increasingly important in the long-term. If you would like to start establishing a better handle on cyber security, then it pays to invest in a Head of Cyber security who will report directly to the CEO and IT team. This will help to make sure that the reporting structure is going to help make sure that decisions can be made and action taken. By speaking directly to the decision makers, a cyber security leader can make sure that immediate risks to data integrity do not need to become so serious.
9. Set a hiring strategy
Always make sure that you put in place a clear hiring strategy, also. Simply bringing in those who are available is not a good idea: you should look to bring in someone who can help you with improving your business by incentivizing them to join. From long-term work with a recruitment firm to help to bring in consultancy firms from the outside, you should always look to have in place a clear strategy to fill the skills divide in your workplace. Cyber security needs the best and the most effective people working on it: if that means offering a larger bonus to secure them, so be it. Your reputation and your profits are on the line if you aren't serious about cyber security, so don't take this lightly.
You Might Be Interested in Reading These Articles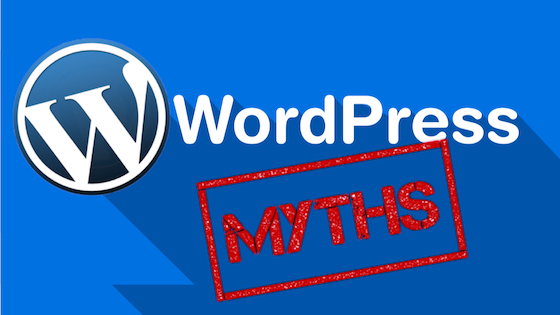 WordPress web development may not seem like a challenging task. Since this platform has been in existence, a wide range of Web developers have handled projects of this nature. However, the top web development companies are not always aware of the issues and problems that take place when it comes to security.
Published on April 15, 2019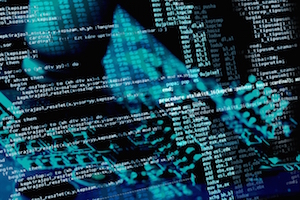 FoxGlove Security researchers published a serious vulnerability that can put millions of application backend, including mobile backend, at risk. Mobile applications use the same web-app technology for their backends, thus suffer the same vulnerability. Mobile application servers are inherently insecure because they consist of extensive stacks of software. Each piece can contain risky zero-day vulnerabilities.
Published on December 15, 2015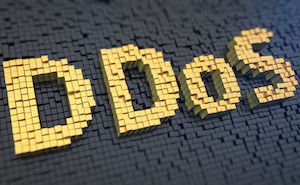 Distributed Denial of Service (DDoS) is a form of cyberattack which makes the target internet service inaccessible. "Distributed" refers to the fact that the attack comes from multiple sources, to have a bigger impact on the target, as it cannot cope with such a large amount of traffic. In recent years, DDoS attacks have become more and more complex, with many combinations of different attach approaches being used.
Published on February 07, 2017
---