Google has introduced new regulations for apps - will you need to take action?
Google has introduced new rules about how mobile app developers and companies deal with customer impact on apps across the board.
In general, the new regulations call for increased transparency with regards to how apps make use of customer data. Developers need to ensure that the way they handle user data - from how they collect it to what it might be used for - is perfectly clear to all users. In Google's words, developers must "limit the use of the data to the description in the disclosure". In layman's terms, this means that data use and privacy policies need to be clearly visible on app descriptions in the Google Play store, and not simply within the app itself.
However, when personal or sensitive customer data is involved, those regulations get a whole lot tighter. This class of data covers everything that can be used to identify the user, as well as financial information, authentication, contact details contained within their phone, camera and microphone access, and sensitive device data. As you can see, this means many different apps will come under this category, so it will affect a large number of mobile app providers. Not only does the privacy policy need to be "prominent" in the app description, but the sensitive data itself needs to be handled securely. That means only transmitting it in a secure manner using up-to-date cryptography, such as over an HTTPS connection. (Learn more about the pros and cons of HTTPS here: "The cost of HTTPS" and "Is There A Network Protocol for Your Mobile Apps That Offers A Higher Security Level While Consuming Less Bandwidth Than HTTPS"?
So just what does this mean for companies who operate mobile apps? Well, there will have to be changes made in order to stay compliant with the latest regulations. Although secure cryptography is the norm nowadays when it comes to transmitting data, there are still some app providers out there who are using outdated methods, perhaps without even realizing. However, the fact that these new rules also include making privacy policies publicly - and prominently - available means that virtually all mobile app providers will need to make at least some changes to the way they do things. This latest move is a good opportunity for all app providers to review their services, and work with professionals to make sure they are fully compliant with the most up-to-date regulations.
The Google Play store is one of the two main ways that users access mobile apps along with Apple's App Store. This means that companies who don't abide by Google's rules will only be cutting themselves off from a huge share of the market. Although these rules only currently apply to the Google Play store, it's likely that others, including Apple, will soon introduce similar regulations, since the move is linked to new EU regulations. It's therefore vital that anyone who provides mobile apps to the public ensures that they are fully compliant with the regulations- before it's too late.
This isn't just a case of a company trying to do the right thing by its customers. Google's new regulations are at least in part linked to the EU's General Data Protection Regulations, or GDPR. GDPR aims to protect the data of all EU citizens, by enforcing a switch to more stable and secure data transmission. Although the regulation is still in its early days, many companies large and small are taking action to avoid any potential problems down the line. Not only will this protect you from legal issues, but you'll also be able to provide your companies with a more secure and reliable service at all times- a real win-win situation.
If you're not in the know about app development and data protection, then you'll probably find these new regulations fairly intimidating. After all, anyone can make a mobile app nowadays thanks to all the software that's out there, but when it comes to secure connections and privacy policies, it takes a fair deal of expertise to get things just right. Fortunately, it's relatively easy to stay compliant with data protection guidelines- all you need to do is call in the experts to help you. Working with TeskaLabs will ensure that you and your customers are both fully protected and that all sensitive data is handled in the right way.
Not only does TeskaLabs' service allow you to keep your mobile apps compliant with the latest rules and regulations, but it also ensures that swift action is taken if there are any security incidents with your apps. Knowing if and how much sensitive data has been compromised will help you to determine whether or not the incident needs to be reported to the authorities, so that you're not at risk of any legal trouble down the line. Our in-house technical team will help you stay fully protected from any hackers who might have their eye on your customers' data, and take action if these incidents should occur.
Whether your company is large or small, our team of experts will go over your apps thoroughly to make sure that you are meeting all the regulations relevant to your service. Google's new rules are just the first sign of an industry-wide change that's soon to come, so the smart choice is to ensure you're one step ahead of the game. Rather than wait until it's too late, and have to take your mobile apps of the market while you update them, it's time to act now, and keep everyone's data safe and secure.
So, whether you already offer apps on the Google Play store and want to be certain that you're operating within the new regulations, or if you're just starting out as a mobile app provider, TeskaLabs is the right partner for you. Don't get caught out by the latest rule changes - call in the experts today, and you can rest assured that both you and your customers are fully protected.
Get in touch today to find out more about what we can do for you!
You Might Be Interested in Reading These Articles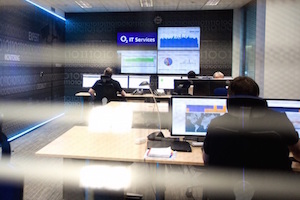 In 2016 the Czech government introduced a new law that required businesses to report their sales and provide Electronic Evidence of Sales (EET). This law calls for the adoption of a more modern point-of-sale system that enables businesses to meet regulatory requirements set forth under this law. During the next two years, the law will gradually impact more than three hundred thousand companies in the Czech Republic. O2, the largest integrated telecommunications provider in the Czech market, observed that many would need help complying with this law, maintaining data security and demanding excellent customer support.
Published on August 08, 2017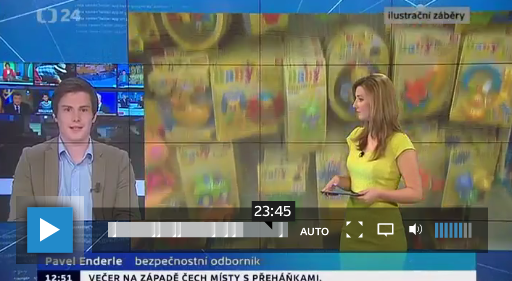 Our Business Development Manager, Pavel Enderle, had an interview with CT24 TV, a Czech television channel, to discuss cloud security regarding the new Barbie product, Hello Barbie. This Barbie can talk to children by using ToyTalk's system to analyze the child's speech and produce relevant responses.
Published on June 09, 2015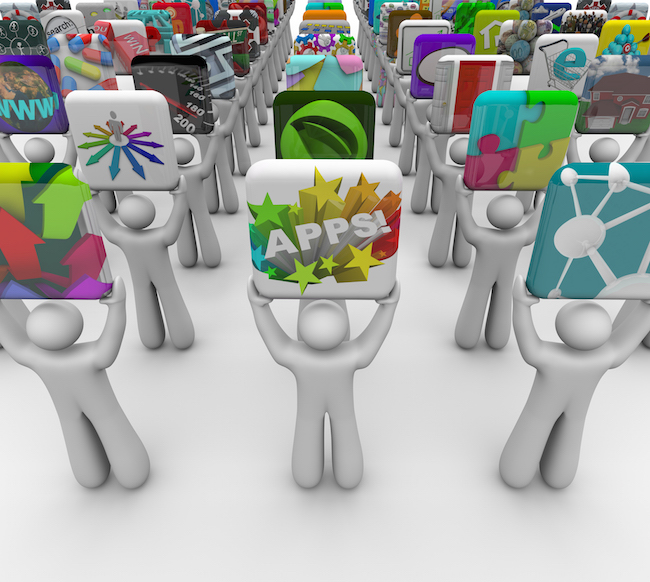 More than 3/4 of enterprises have experienced mobile security breaches. These breaches cost larger enterprises approximately 3 million dollars. One reason is the build cost to properly implement mobile application security measures.
Published on September 29, 2015
---